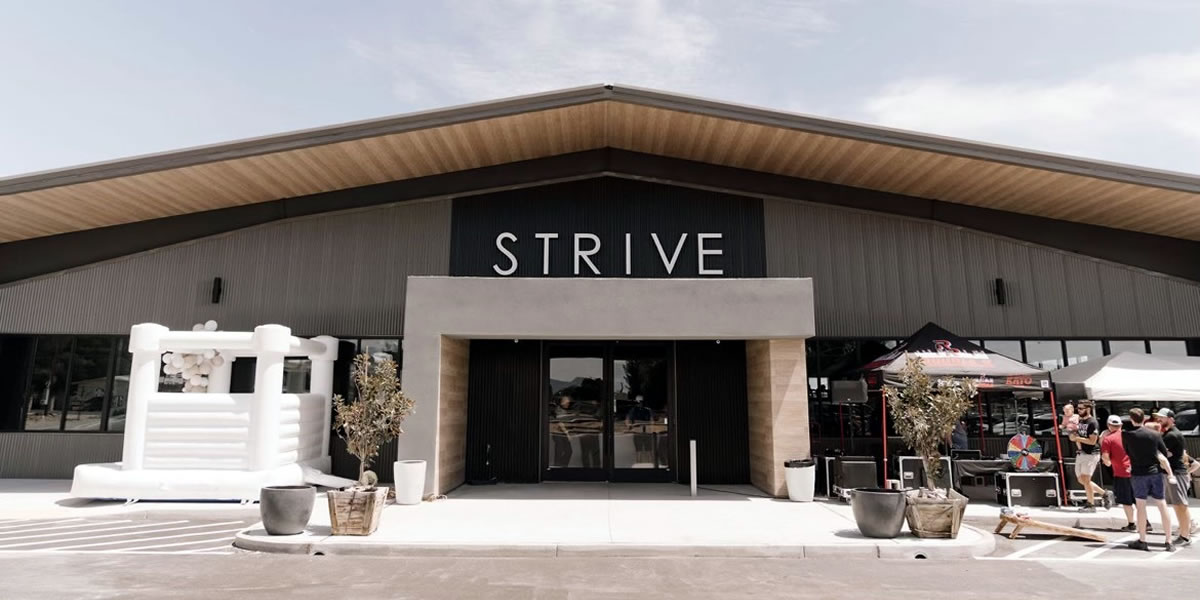 About Strive Fitness Club
Family Wellness Focused
Mitchell and Heather Goodman are active parents with two energetic young children. With a focus on family wellness, they wanted to include their kids in their fitness routine to instill good habits from a young age. Although they love living in small-town Thatcher, they wanted a gym that met the needs of a growing, active Gila Valley family. So they decided to create Strive Fitness Club, which also serves those in the surrounding communities.
We are passionate about helping the Gila Valley raise healthy families and were drawn to Strive's potential as a holistic approach to functional movement and fitness. They serve as doctors of chiropractic in Thatcher and have helped hundreds of patients recover from injury and illness. They are now committed to helping them return to (or even begin) activities that will keep them healthy and mobile for life!
Meet Our Team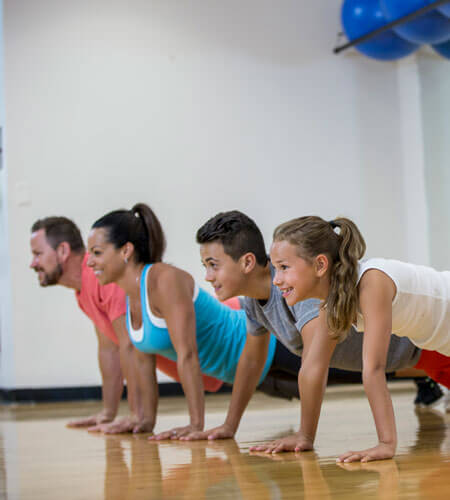 Natural, Toxin-Free Environment
One of our core principles in the creation of a family-focused gym was a toxin-free environment. All the cleaners used throughout the gym are all-natural, proprietary blends. Maintaining a clean, spa-like space using natural, non-toxic cleaning products means you can relax and focus on your workout without worrying about harsh chemicals you or your kids are coming into contact with. And yes- our cleaning line is available for purchase and home use!
A Healthier Pre-Workout Drink
Get a healthier alternative to high-caffeine pre-workout drinks and powders. Lively Juice Bar is located on-site and offers proprietary juice drink recipes created by doctors and nutritionists. Our drinks provide the fuel you need to work hard, and the ingredients necessary to support recovery.
Kids Club
Our Kids' Club has two stories and 500 feet of fun activities for kids to explore and is fully supervised while you enjoy your gym time. We know it's hard to find free time as a busy parent and a fun place for your kids to play safe is part of your Strive experience!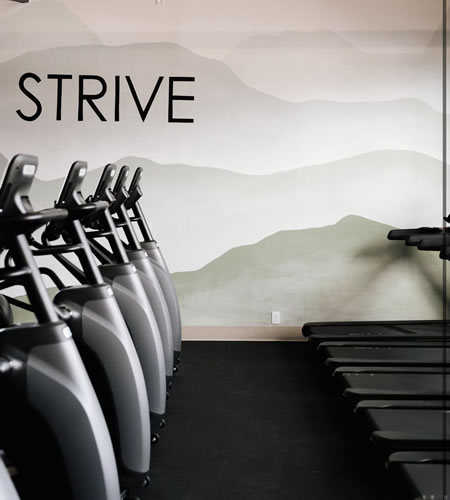 Welcoming All Ages and Fitness Levels
Our trainers and fitness experts tailor programs for people starting to work out for the first time, all the way up through elite athletes. We want to make getting into fitness—or getting back into fitness—easy, safe and enjoyable.
In addition to top of the line weight machines and cardio equipment (we feature equipment by Precor® and Rogue®), we have free weights, ten squat racks and two glute drives. Yoga, barre and high fitness classes are available, along with basketball clinics and workshops.
Learn More Today
Whether you're seeking to crank up the cardio, pare the pounds or sculpt your abs,
contact us today
to ask about memberships!
---
About Strive Fitness Club | (928) 424-2424